Sex-toy Playground Area

Recreational Pufferfish Drug Area

Human-Dolphin Interaction Area

Dolphin Health Center for STDs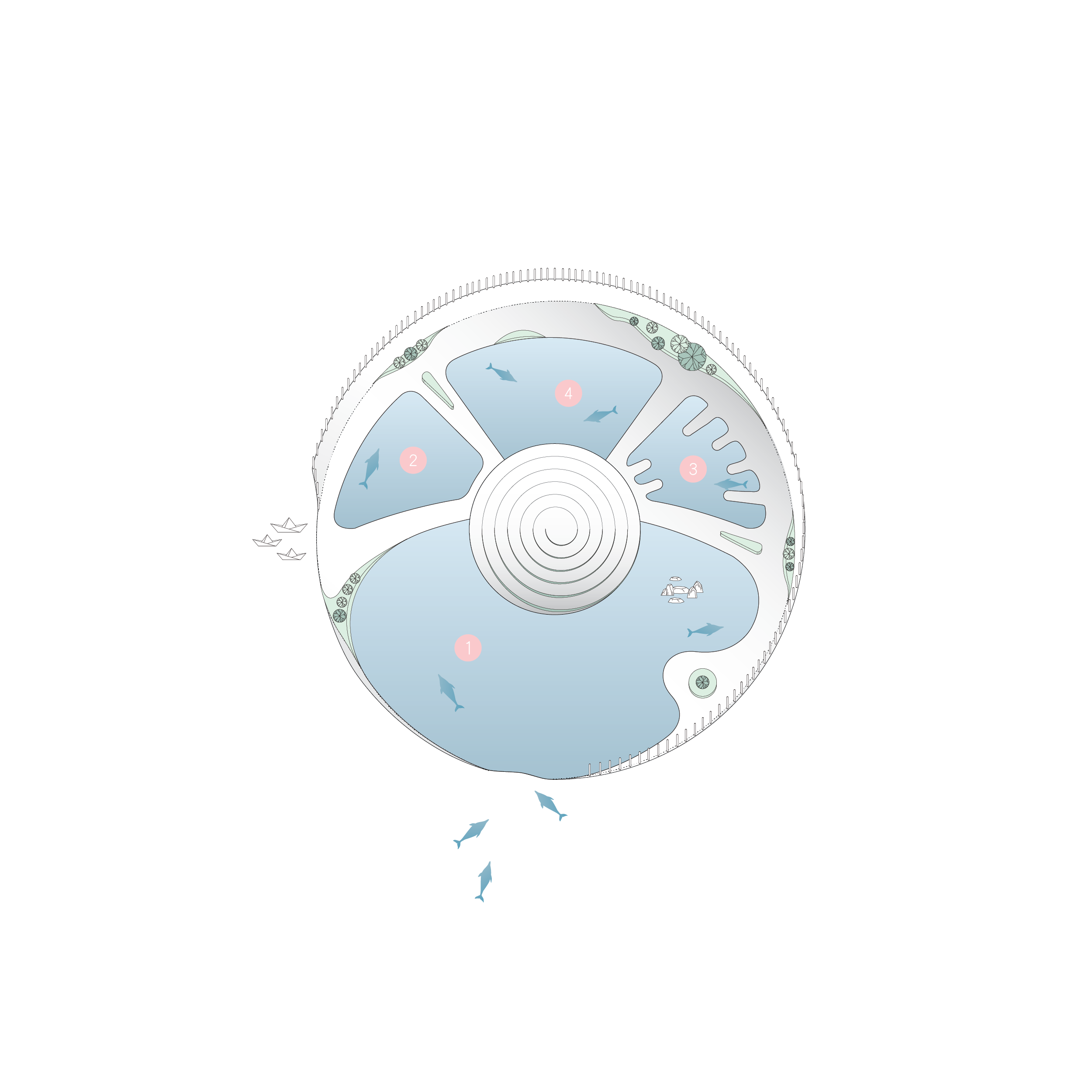 "Dolphin Eroticarium" is a large mobile vessel with an architectural space open to the sea, and it sails around the waters where dolphins are around for them to pass through freely. People could arrange a series of innovative dolphin water eco-tours, including boat trips to the "Dolphin Eroticarium" to watch dolphins engage in sexual activities, interaction programs to help dolphins get pleasure, etc. The core of all these activities is an attempt to boost dolphins' pleasure, which is differentiated from the past ocean park model that makes dolphins perform for humans' entertainment.
Buy Tickets